When it comes to value, it's impossible to beat the Pixel A-series. While it started from humble roots, phones like the Google Pixel 7a are now powerhouse devices tucked into unassuming price tags. Compared to everything else in the sub-$500 range, there's simply nothing like a Pixel A-series phone.
To start things off, it's entirely possible that Google will release a Pixel 8a and a Pixel 8a XL this coming year, revealed by a source close to Android Central. Because of that, we expect the Pixel 8a and Pixel 8a XL to be the value leaders once again.
But we're also looking forward to an improved Tensor, its mobile processors. Tensor is one of the many reasons the Pixel 7a resides atop the list of best Android phones available, and, for most people, it makes more sense to get a Pixel 7a than to spend the extra money on the more expensive Pixel options.
Right now, it's still a bit early for concrete info, but we can give good estimates based on leaked roadmaps and other leaks for the upcoming Pixel 8 series. Ready to find out what's next for Google's mid-range beast? Let's dive in.
Phone deals: Best Buy | Walmart | Samsung | Amazon | Verizon | AT&T
Google Pixel 8a: Release date
According to a leaked roadmap from December 2022, the Pixel 8a should debut at Google I/O 2024. This is similar to the Pixel 6a and Pixel 7a, which both followed different designs and release patterns from previous Pixel A-series phones.
Google I/O 2024 should take place sometime in early May 2024, and we expect the release of the Pixel 8a to follow that conference.
Google Pixel 8a: Price
Rumor has it that the Pixel 8 series will see a minor price bump of $50 per SKU when the main Pixel 8 series lands on store shelves this Fall. That price bump matches up with the $50 price bump we saw for the Pixel 7a which retailed for $499 when it launched this past May. Previously, the Pixel 6a cost $449.
The roadmap referenced in the release section above suggested that Google would stick with the $499 price tag if the Pixel 7a turns out to be a success. We still don't know how well that phone has done but, if the $50 price increase turns out to be a hindrance to sales success, we expect Google to return the Pixel 8a to the $449 price of the Pixel 6a.
Google Pixel 8a: Design and displays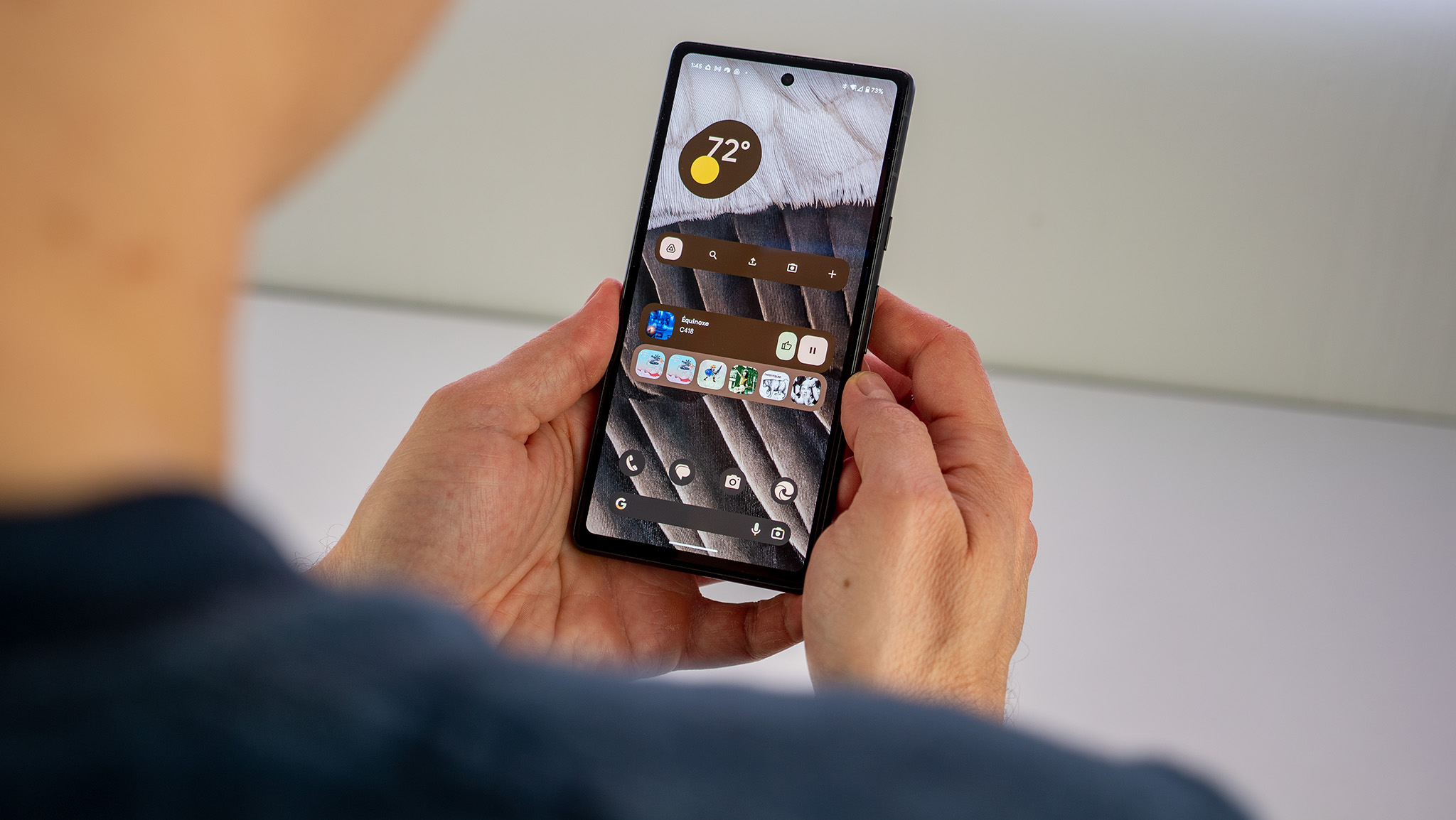 In recent years, the Pixel A-series has launched several months after the mainline Pixel series. The Pixel 6a followed the design of the Pixel 6, and the Pixel 7a followed the design of the Pixel 7. As such, we expect the Pixel 8a to look a lot like the Pixel 8.
And while the Pixel 8a will likely look a lot like the Pixel 7a, this coming year could grant at least one big surprise: two different-sized models. A source close to Android Central revealed that Google is currently testing two Pixel 8a models, each of which is a different size.
At this point in time, we're unsure if this means that Google will be releasing both a Pixel 8a and a Pixel 8a XL, or if the company is just testing out different sizes to see if one is preferable over the other. Having two Pixel 8a sizes would help Google branch out a bit with its models, offering a total of four different sizes and configurations instead of the current three models.
The Pixel 7a upgraded the OLED display to 90Hz and we're unsure if Google will ramp this up to 120Hz. Doing so would put it toe-to-toe with the Samsung Galaxy A54, the only other phone in this price class worth buying in most regions.
Google Pixel 8a: Cameras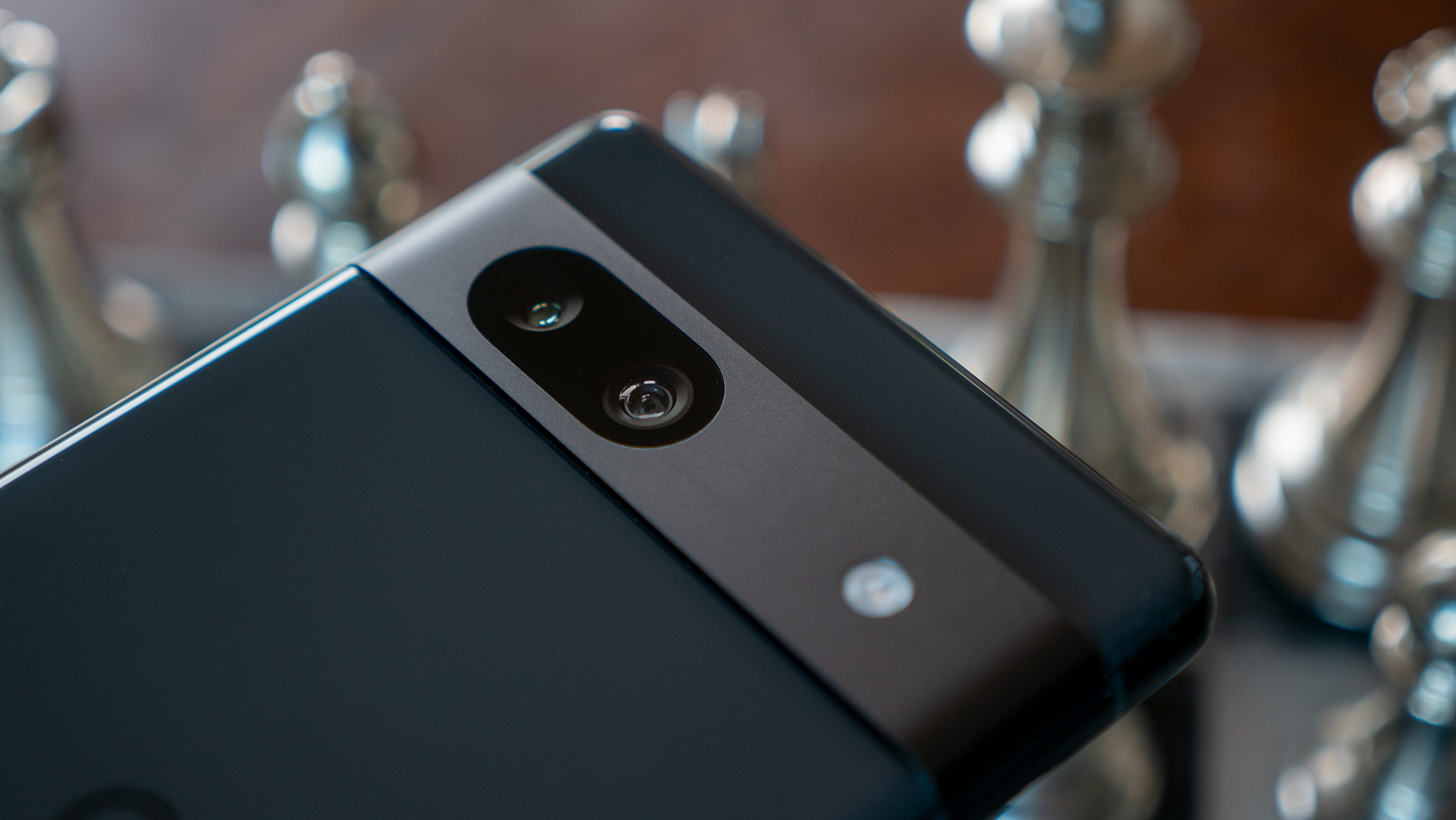 The Pixel 7a debuted the first camera upgrades ever seen on a Pixel A-series device. Previously, all Pixel A-series phones used the same old 12MP main sensor while the Pixel 7a upgraded this to a newer 64MP sensor.
Rumor has it that Google will use this same Sony IMX787 64MP sensor for the Pixel 8's ultrawide camera. As this was the first major camera sensor upgrade in Pixel A-series history, there's little reason to think that Google will look to upgrade the cameras again for the Pixel 8a.
If nothing, we could potentially expect an improved ultrawide sensor on the Pixel 8a — the Pixel 7a uses a 13MP sensor for the ultrawide camera — but no rumors or leaks have pointed to a potential upgrade at this time. The Pixel 8 looks to be getting a wider ultrawide angle lens, so it's possible the Pixel 8a could see the same improvement.
Google is also said to be adding a new "dynamic torch" to the Pixel 8 series, a new type of rear LED flash that would adjust its brightness automatically to better fill darker scenes. There's no word on whether this could come to the Pixel 8a but it doesn't seem like this would be a cost-prohibitive move.
Google Pixel 8a: Specs and performance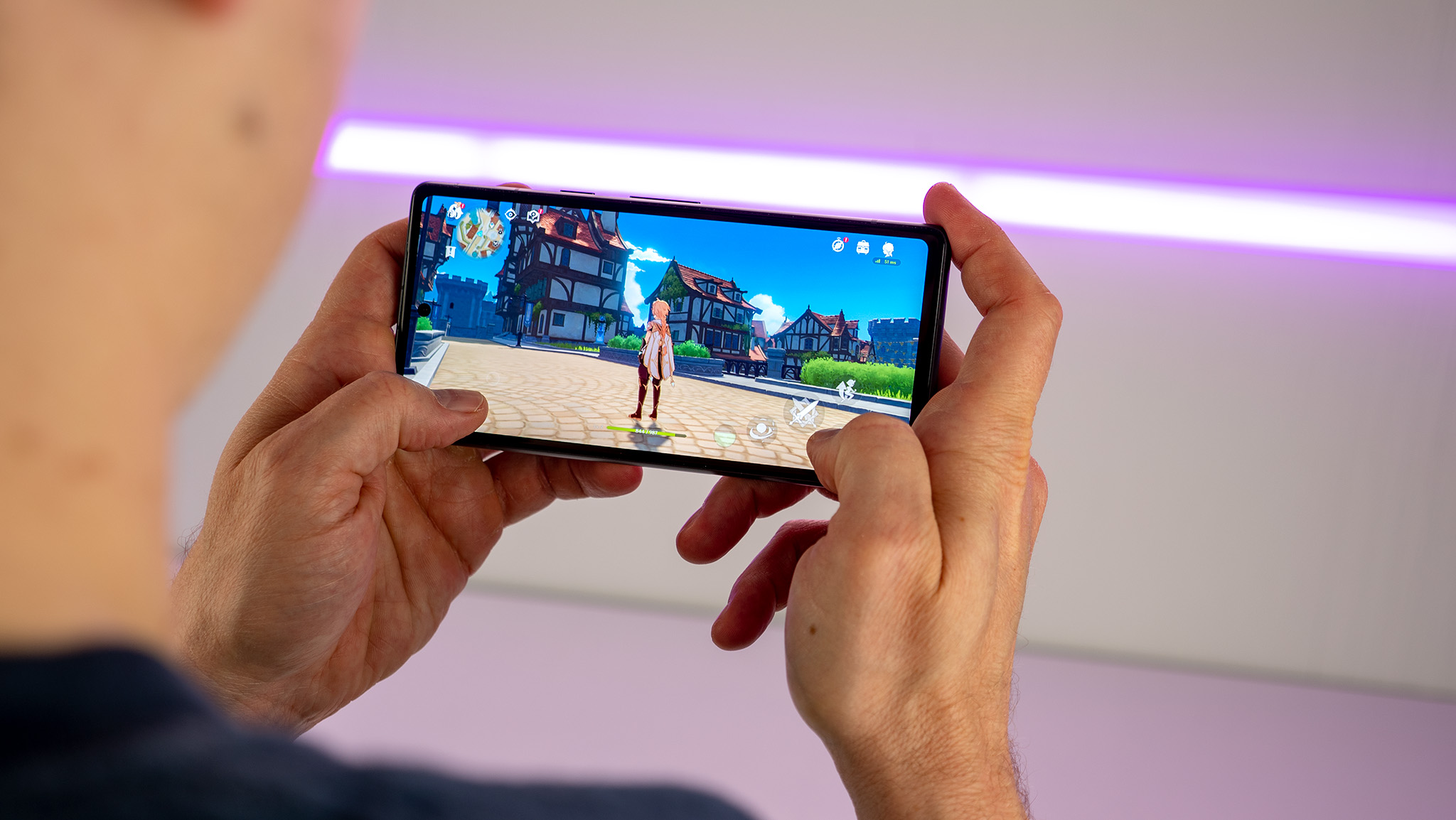 All signs point to the Tensor G3 being co-developed by Samsung and Google once again. Both companies worked together for the Tensor G1 and Tensor G2.
This Pixel 8 prototype leak featured a "Zuma" processor inside, which is the codename for the Tensor G3. Since the Pixel 6a used the same processor as the Pixel 6, and the Pixel 7a used the same processor as the Pixel 7, we fully expect the Pixel 8a to use the same Tensor G3 processor that the Pixel 8 is expected to use.
Leaks suggest that Google is using the same modem on the Tensor G3 as it used on the Tensor G2. That's good news considering how much better that modem was compared to the original Tensor G1.
Tensor chipsets have developed a penchant for producing quite a bit of heat and being less battery-efficient than competing Qualcomm processors of the same generation. We don't know if the Tensor G3 will face the same issues but so far, history suggests that Samsung-fabbed processors — like Tensor — tend to follow this pattern.
We haven't seen any leaks about other device specs just yet, but we can surmise that Google will likely not increase the amount of RAM or the screen resolution as it is apparently doing with the mainline Pixel 8 series.
Google is also allegedly adding a Time-of-Flight (ToF) sensor and a temperature scanner to the mainline Pixel 8 series, neither of which we expect to make it to the Pixel 8a for cost reasons.
Google Pixel 8a: Wishlist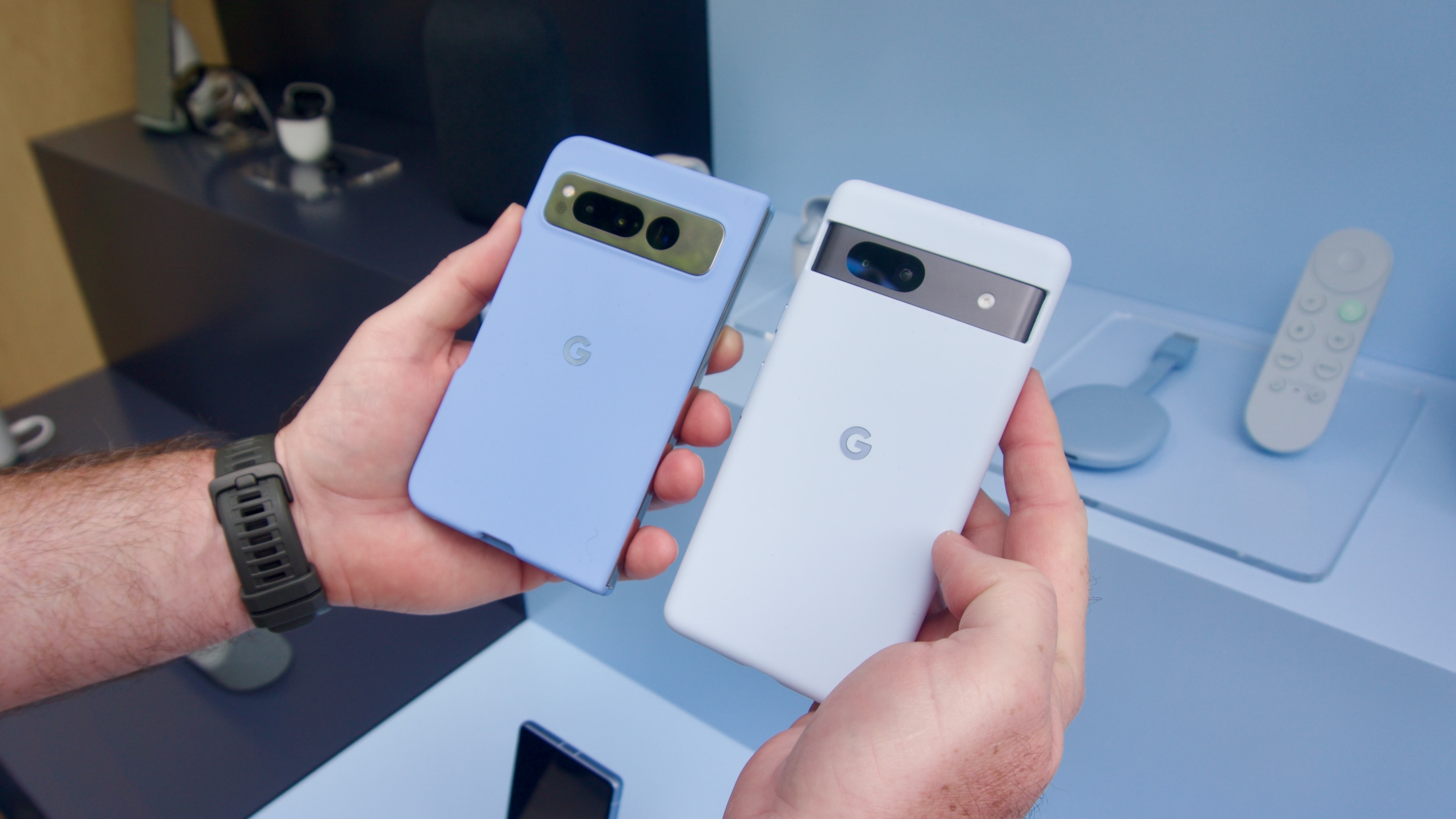 For the price, it's hard to argue with Google's Pixel A-series phones. But there's no reason we can't wish for some improvements, particularly along the lines of the internal hardware. Here are our hopes for how Google could further improve the Pixel 8a over the Pixel 7a.
Less heat
Google's Tensor processors are really, really good at a few things and not so great at others. While they process AI-driven tasks like no other Android-based processor, gaming performance is lacking and they tend to heat up. A lot.
Search Google for "Pixel overheating" and you'll run across plenty of articles and forum posts talking about how Pixel phones tend to get too hot faster than other competing phones. I don't live in a hot climate so I don't run across this issue too often, but folks who live in tropical climates or spend lots of time in the Sun seem to report overheating too often.
There's no telling if Tensor G3 will improve this pain point but we'd certainly like to see it happen.
Better battery life
Heat output from a light source or processor is normal, but excessive heat output could spell problems with efficiency. True to that line of thinking, Tensor processors tend to be less battery-efficient than competing processors from Qualcomm in any given year.
Many of our Pixel device reviews cite mediocre battery life and we'd love to see this change in 2023 with Tensor G3. Battery life is highly dependent upon how you use your phone, of course, but we're not the only ones who feel like Pixel phones could do better in this area.
Faster wireless charging
The Pixel 7a introduced wireless charging for the first time in a Pixel A-series phone. That's great for convenience, but it only charged at a paltry 5W speed.
That's usually enough to trickle-charge the phone if it's sitting on a desk all day but it's less useful if you're actually looking to fill the battery up in less than a few hours. Bumping this up to a more normal 10W speed would help things a lot.
Improved portrait mode
Over the years, portrait mode on Pixel phones has taken a nosedive in quality. We're not sure why this is the case but Pixel phones produce the worst quality portrait shots among all competing phones every time we test the feature. But the main culprit isn't overall photo quality, it's the blurred cut-outs that look terrible.
Portrait mode shots from a Pixel phone often have poor edge detection around a subject, leading to strange selections of blurred areas and harsh edge selections. Other companies do a much better job of properly selecting the subject and using a more nuanced blur method to separate the subject from the background.
This is particularly strange given both how prestigious Google's AI is and how good Tensor is at processing AI-driven tasks. Something's definitely funny on the back end and we hope Google can fix this up soon.
PWM adjustments
As good as Google's Pixel phones might be, the AMOLED displays the company uses from Samsung flicker too much for their own good. The PWM-sensitive community considers Pixel phones to be one of the worst phones for anyone sensitive to flickering lights or displays, matching only the Samsung Galaxy line of phones.
Pixel and Galaxy phones all use the same types of displays and Google seems content with using the same brightness-control method Samsung loves to use: pulse-width modulation (PWM). Personally, I'd like to see Google adopt a Motorola-like solution for reducing flicker on Pixel phones, as it would mean that I could use a Pixel phone full-time again.
Until then, though, anyone sensitive to flickering lights or displays will continue to have a hard time using Pixel phones like the Pixel 8a.



منبع: https://www.androidcentral.com/phones/google-pixel-8a