What you need to know
Google expands SGE to 120 additional countries, including Mexico, Brazil, South Korea, Indonesia, and Nigeria.
SGE is also adding support for four new languages: Spanish, Portuguese, Korean, and Indonesian.
The generative AI experience is making it easier to ask follow-up questions by displaying your prior questions and search results on the results page.
Google has also improved SGE's translations to provide more context, especially for words with multiple meanings.
---
Google's AI-powered Search experience, known as SGE, is expanding to over 120 additional countries and adding support for four more languages.
SGE is making its debut in a bunch of new places, including most of Latin America, Bangladesh, Bhutan, South Korea, Indonesia, Colombia, and Sub-Saharan Africa. This move comes a few months after it kicked off in the U.S. and later expanded to India and Japan.
While more people can now play around with Google's AI-powered search assistant, they'll still need to do a few things to try it out. First, users must sign up for Google's Search Labs program and use Chrome on desktop or the Google app on mobile. In the new countries, SGE is now available on Chrome desktop and will be available on the Google app in the coming week, the company said.
Additionally, SGE now speaks four more languages: Spanish, Portuguese, Korean, and Indonesian. So no matter what language you speak, you can now search and chat with SGE in your native tongue. This new language support is available on Chrome desktop now, and will be rolling out to the Search Labs app for Android over the next week.
Google is also spicing up SGE with some nifty new features, including an improved follow-up function. Now you can grill the assistant with more questions right on the search results page. No need to bounce around or type out all those queries. This feature will start rolling out in the coming weeks, but only for English-speaking users in the U.S. at first.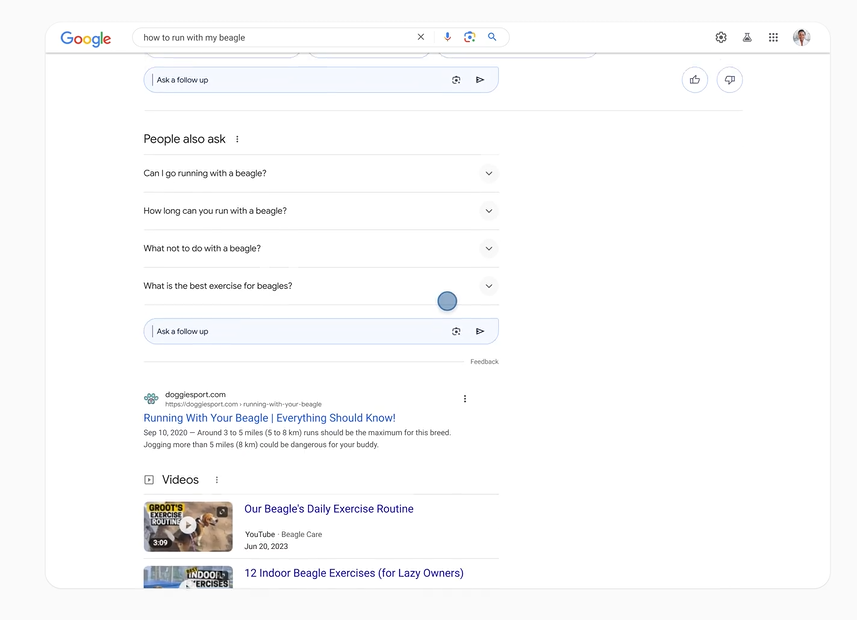 SGE will also assist in translating ambiguous terms. Say you're translating "Is there a tie?" into Spanish. Depending on whether you mean a match tie or a necktie, things get wild. SGE will then spot these tricky words, highlight them, and let you pick the version you need.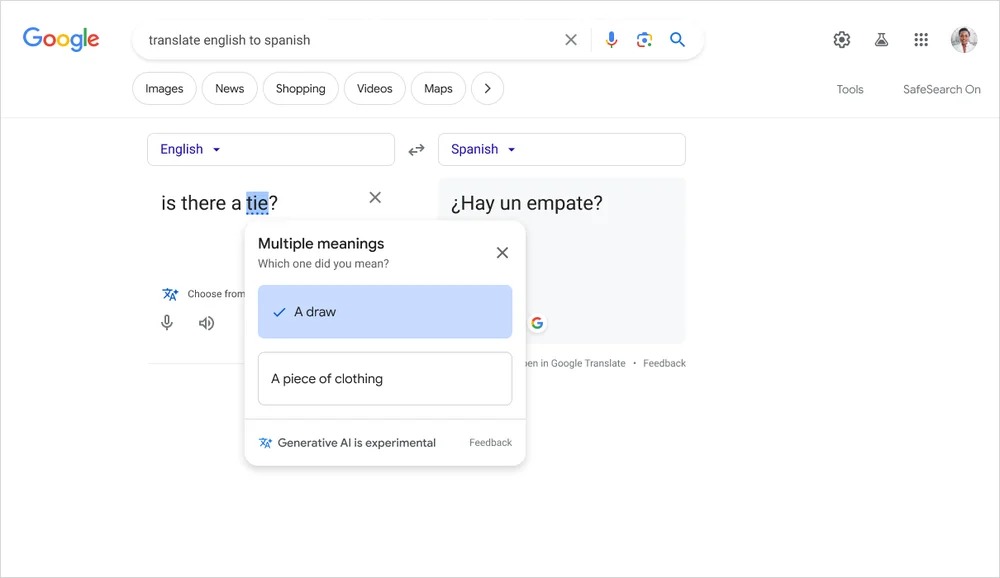 Google is also adding interactive definitions for coding and health topics to SGE. This means that when you search for a coding or health term, SGE will show you a definition that you can interact with to learn more. This feature will be available in English in the U.S. first and will roll out to other countries in the future.



منبع: https://www.androidcentral.com/apps-software/generative-ai-in-search-expands-to-more-countries