I just crossed 250TB of storage on the home server, and while a bulk of that is IronWolf Pro drives, I've been trying out various other products over the last 18 months. Most of the new drives are either the HAT5300 and WD Reds, but the one that stood out is the Exos X20. Seagate makes some of the best NAS drives, and while its consumer-facing IronWolf drives are more than adequate for most users, I wanted to see what's different with the Exos series.
So I got started with the 20TB variant of the Exos drive — called the Exos X20 — at the start of the year, and it has been brilliant. The 3.5-inch drive uses a 6Gb/s SATA interface, spins at 7,200rpm, has a 550TB/year endurance, and a higher mean time before failure (MTBF) rating of 2.5 million hours, which is more than what you get with the equivalent IronWolf Pro drives.
Like other drives that exceed 20TB storage, the Exos X20 is filled with helium; this makes the drive run smoother as it is prone to less friction, and makes it withstand humidity a little better. Whereas the IronWolf Pro drives are aimed at consumer NAS devices, the Exos series is aimed strictly at businesses, and you get a few extras: Seagate's PowerChoice and PowerBalance utilities do a great job optimizing power draw when the drive is idling.
Of course, you get excellent vibrational resistance — a key requirement in a drive that's designed for 24/7 use. The Exos X20 has a 256MB cache, and Seagate touts transfers of up to 285MB/s in intensive workloads. I slotted the NAS into a DiskStation DS182xs+, and I saw the drive go up to 240MB/s with sustained reads, which is on par with the best drives I've used to date.
The only quibble is that the Exos X20 tends to be a little noisy; not a huge consideration as it's meant for data center use, but if you're slotting it in your home NAS, you should know that it's marginally louder than the IronWolf Pro drives. The noise isn't so much that it becomes an issue, but the drive is clearly audible when in use — particularly if you have the NAS in the same room.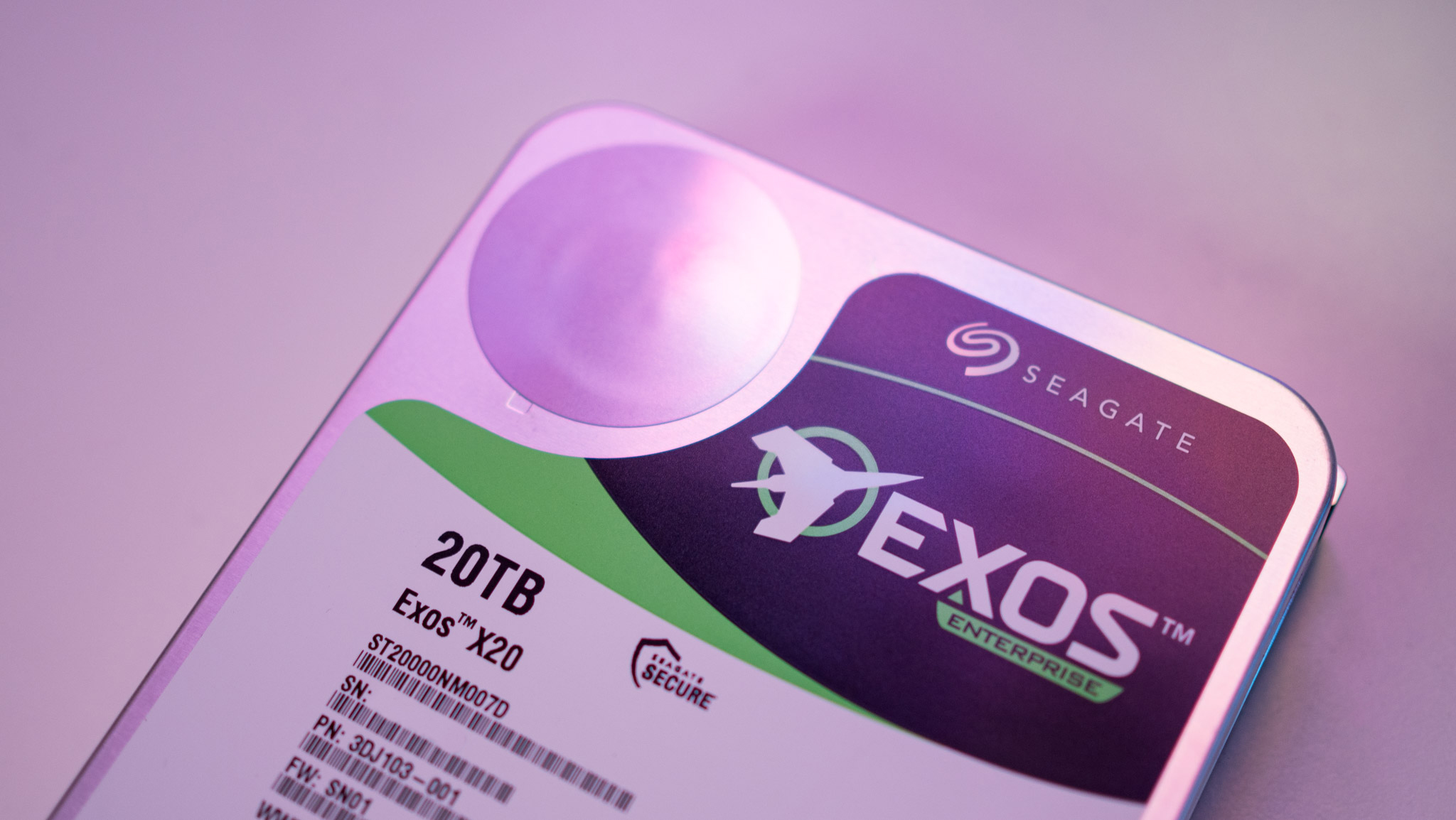 Outside of that, the Exos X20 has been phenomenal. It costs about the same as the IronWolf Pro, but you get better overall efficiency figures, and that alone makes it an easy recommendation. Seagate is now selling a 24TB version of the drive called the Exos X24, and if you have a high storage requirement and want a drive that's designed to last, that would be the way to go. But if you want to maximize value right now, the Exos X20 is still the best choice.



منبع: https://www.androidcentral.com/accessories/smart-home/seagate-exos-x20-20tb-nas-hdd-review