Security is a top concern for many homeowners — especially during the holiday season. Smart security cameras can provide an added layer of protection and peace of mind. These cameras use advanced technology to monitor your home and alert you to potential threats, making it easier to keep your home and loved ones safe.
In this post, we will take a look at the best smart security cameras on the market. Whether you are looking for a budget-friendly option or the latest in high-tech security, there is a camera on this list that will suit your needs. In addition, we'll provide tips on how to choose a security camera, so you can make an informed decision about the best camera for your home.
Best Indoor Home Security Cameras
Blink Mini Indoor Smart Security Camera

The Blink Mini indoor smart security camera offers motion detection and two-way audio, allowing you to monitor and communicate with people in your home from your smartphone. You can customize motion detection zones and receive alerts, and use it as an indoor chime for the Blink Video Doorbell. It is easy to set up and works with Alexa.

TP Link Tapo Indoor Security Camera

The TP-Link Tapo 2K Indoor Security Camera captures detailed footage inside your home and sends instant push notifications when motion or a person is detected. It is compatible with Amazon Alexa and Google Assistant and has built-in 2-way audio. The camera also has IR night vision and can be viewed on two different smartphones. This makes it a great option for home security and keeping an eye on your family.

Blink Mini Pan and Tilt Camera

The Blink Mini Pan-Tilt Camera offers 360° coverage of any room from your smartphone or tablet. The camera has HD day and infrared night view and can pan and tilt for a better view. You can receive real-time motion alerts and save and share clips with Blink Subscription Plan. The camera allows you to see, hear, and speak to people and pets and stream live video for up to 90 minutes. It's easy to set up and works with Alexa. 

Arlo Essential Indoor Smart Security Camera

The Arlo Essential Indoor Camera allows you to keep an eye on what matters. The camera captures clear details in full high definition and has a 130-degree viewing angle. It features two-way audio and is easy to set up. With an Arlo Secure plan, you can receive notifications for people, vehicles, and packages and even dial emergency response or phone a friend. It also features night vision and works seamlessly with your smart home.

Google Nest Security Camera

Nest Cam is Google's indoor smart home security solution. It features 1080p HDR video with night vision and offers 3 hours of free event video history. With a Nest Aware subscription, you can get up to 60 days of video history. If your Wi-Fi goes down, the camera will store up to 1 hour of recorded events. The camera comes in a range of colors and has a built-in stand for wall or table placement. You can set up Home & Away Routines to automatically turn the camera off when you're home, and do much more.

Ring Stick Up Cam

Ring Stick Up Cam is a battery-powered camera that allows users to see, hear, and speak to people from their phone, tablet, or Echo device. With Live View and the Ring app, users can check in on their home at any time. The camera can be mounted on a wall or placed on a flat surface and can be connected to other Ring devices for a comprehensive home security system. It is easy to set up, simply by inserting the battery pack and connecting to Wi-Fi.

Kasa Smart 2K Security Camera

The Kasa Smart 2K Security Camera is an indoor camera with advanced features for monitoring your home or office. It has real-time person, motion and sound detection and works both day and night with night vision up to 30ft away. It allows to customize up to 4 activity zones to focus on important areas and works with Alexa and Google Home. It offers both local and cloud storage options with industry-standard encryption.

Wyze Cam v3

The Wyze Cam v3 is a 1080p HD indoor/outdoor security camera with color night vision and 2-way audio. It works with Alexa and Google Assistant and IFTTT and comes with a 3-month AI-based detection service. The camera's Starlight Sensor records night time video in full, vivid color and is able to see in environments up to 25x darker than traditional cameras. The camera is easy to set up and is IP65 rated for both indoor and outdoor use.

Eufy Security Solo IndoorCam P24

The eufy security Solo IndoorCam P24 is a 2K, pan and tilt, indoor security camera that offers smart integration with Apple HomeKit, Google Assistant, and Amazon Alexa. It offers on-device AI and offers 2K clarity (1080P while using HomeKit) for detailed surveillance. With motion detection, it automatically tracks and follows the moving object. The camera can pan 360° horizontally and tilt 96° vertically for a clear view of the whole room, and it also includes built-in two-way audio for real-time communication.
Best Outdoor Home Security Cameras
Blink Outdoor 3rd Gen + Floodlight

The Blink Outdoor Camera and Floodlight is a wireless, HD smart security system that can last up to two years on a single battery charge. The camera has 1080p HD live view and two-way audio, and the floodlight provides 700 lumens of motion-triggered, high-quality LED lighting. The system is easy to set up and can be customized through the app, and it is also compatible with Alexa. Video clips and photos can be stored in the cloud or locally with the storage module.

Google Nest Cam with Floodlight

The Nest Cam with floodlight is Google's smart home security solution for the outdoors. It sends alerts directly through the Google Home app and can be checked in on 24/7 with 1080p HDR video and night vision. It can also detect familiar faces and automatically light up when there is an important activity. The camera has a built-in speaker and microphone, and it can be used to call local emergency services. The floodlight's brightness can be adjusted through the app, and the lights can be set to turn on or off at different times of the day.

Arlo Pro 3 Floodlight Camera

The Arlo Pro 3 Floodlight camera is a smart home security solution that provides bright and clear footage, even at night. The motion-activated outdoor lights can illuminate your property with up to 2000 Lumens of brightness, and the camera has 2K resolution with HDR for a clear, undistorted picture. The security system lets you receive notifications for people, vehicles, and packages, and it has emergency response features. The camera is easy to set up and is weather-resistant, so it can be used year-round. It connects directly to Wi-Fi without a hub, making it convenient and easy to use.

Ring Spotlight Cam Plus (Battery)

The Ring Spotlight Cam Plus allows users to watch over their home in 1080p HD video with Color Night Vision. The camera has two motion-activated LED spotlights that turn on when they detect motion and can sound a built-in security siren. The camera's motion detection can be customized with customizable motion zones, and the device can be easily powered with the Quick Release Battery Pack. The camera also features Two-Way Talk. With a Ring Protect Plan, users can record all their videos and review what they missed for up to 180 days. The camera also works with Alexa.

eufy SoloCam S40

The SoloCam S40 is a solar-powered security camera that never needs to have its battery changed. The built-in battery keeps the camera powered even when the sun goes down. The camera has a 600-lumen spotlight that turns on when motion is detected, and it has color night vision that can pick out details in the darkness up to 8 meters away. The camera captures events in 2K resolution, and there are no monthly fees or hidden costs. The built-in AI ensures that the camera only records when a person is present.

Wyze Cam Outdoor

The Wyze Cam Outdoor is a wireless outdoor security camera that offers color night vision and up to six months of battery life on a single charge. The camera is weather-resistant and has a 130-degree field of view. It can be connected to up to four cameras, and users can view all video streams in the Wyze app. The camera has a PIR sensor that senses body heat, and users can set custom detection zones. The camera is easy to install, and the Wyze app provides step-by-step guides for a DIY installation.

Kasa 4MP 2K Security Camera Outdoor

The Kasa 4MP 2K Security Camera is an outdoor wired camera that is weatherproof with an IP65 rating. It offers 2K HD video, capturing every detail of what goes on outside your home, and is equipped with a Starlight Sensor for clear images in low-light conditions. With AI-powered algorithms, the camera instantly sends notifications when motion or a person is detected, and it also has 2-way audio with a built-in siren to ward off intruders.
How to pick the right security camera for your home
When it comes to buying a smart security camera, there are a few key factors to consider. These include the type of camera, the power source, the features the camera offers, and more. To help you choose the best camera for your home, here are a few tips:
Camera type: There are two main types of smart security cameras: indoor and outdoor. Indoor cameras are designed for use inside your home and are typically smaller and less durable than outdoor cameras. Outdoor cameras are weather-resistant and can be mounted outside your home to provide a wider field of view. Furthermore, many companies offer floodlight systems along with outdoor cameras for added intruder protection.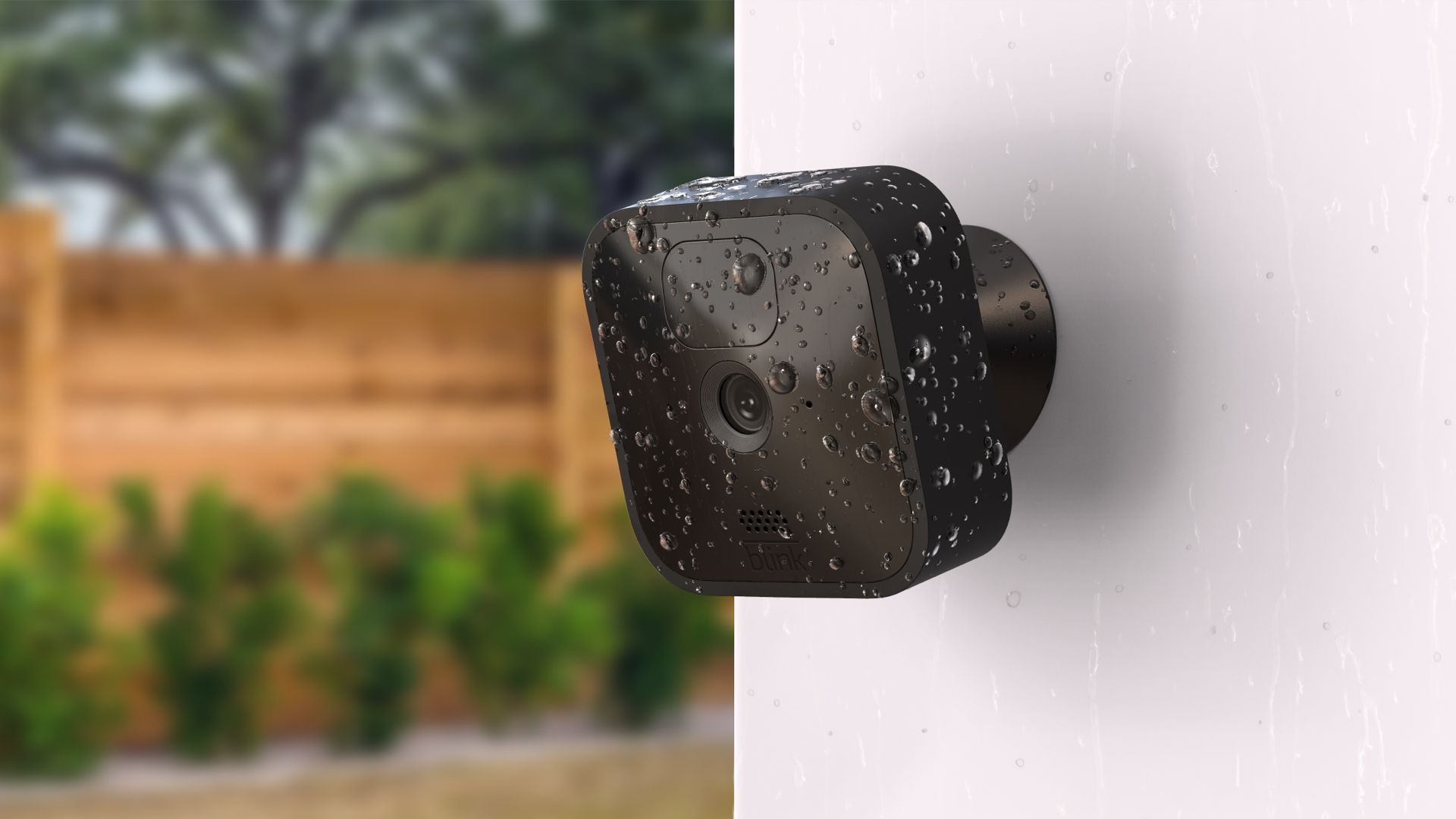 Choose a power source: Most smart security cameras are battery-powered or AC-powered. Battery-powered cameras are more versatile, as they can be placed anywhere in your home, but they may need to be recharged more frequently. AC-powered cameras are more reliable, as they are always plugged in and receive power, but they may be limited in where they can be placed. Nowadays, many outdoor cameras are also solar-powered. However, they may be limited in their functionality during periods of extended cloud cover or at night.
How important is video quality: To ensure that your security camera captures clear and detailed video, it is important to choose a camera with good video processing capabilities. This includes features such as high resolution (1080p or higher) and HDR, which helps to balance the bright and dark areas of the image. Without these features, the video may be blurry or difficult to see, making it hard to identify important details such as faces or license plate numbers. Thankfully, most smart security cameras these days offer 1080p or higher video recording.
Features customers should look for: When choosing a smart security camera, there are several key features to consider. These include camera control via the app, its field of view, night vision capabilities, and motion detection. A wider field of view will allow the camera to cover more area, while night vision and motion detection are important for detecting threats at night or when you are away from home. Other features to consider include the ability to store and review footage and two-way audio for speaking to visitors or intruders.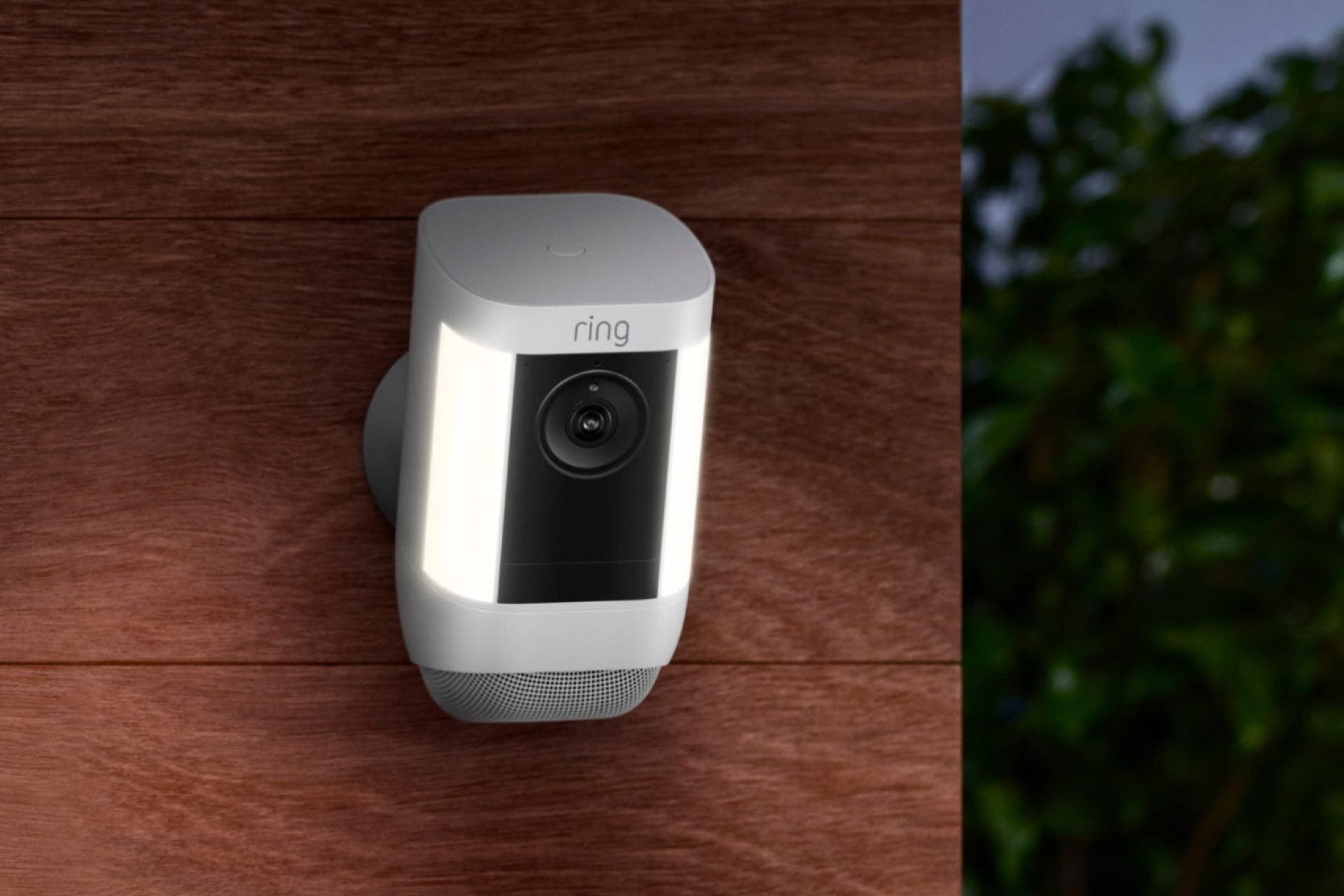 Subscription: Many smart security cameras require a subscription to access advanced features, such as cloud storage or advanced motion detection. If you plan on using these features, you will need to consider the cost of the subscription and how it fits into your budget. The camera's alert system is usually included in the subscription, so consider that as well.
Overall design and aesthetic: Finally, it is worth considering the overall design and aesthetic of the camera. If you are placing the camera in a prominent location in your home, you will want to choose a camera that looks good and fits in with your home's decor. On the other hand, if the camera will be placed in a more discreet location, the aesthetic may not be as important.
---
We hope this guide has helped you to understand what to look for when choosing a smart security camera. If you have any questions or suggestions, please leave them in the comments section below. We would love to hear from you and help you find the best security camera for your home.

منبع: https://pocketnow.com/best-home-security-camera/