What you need to know
Google is pushing the latest monthly update to the Pixel Watch 2.
The update includes bug fixes, but it's only available for the LTE version of the Pixel Watch 2.
There appears to be no update to the security level, with the watch still being on the October patch.
So far, there is no mention of an update for the other Pixel Watch models.
---
If you own a Pixel Watch 2, then you might be in luck, as a new update is currently rolling out for your smartwatch. However, the November 2023 update detailed in Google's community post is exclusively for the LTE variant of the watch.
According to Google, build TWD9.231005.005.B3 starts rolling out on Tuesday for the LTE Pixel Watch 2. The update is fairly small (the previous build was TWD9.231005.005.B1), with only mention of bug fixes and improvements. However, it curiously does not include a new security level for November. We're still installing the update for our model, but 9to5Google points out that their Pixel Watch 2 is still on the October security patch level.
Of course, even more curious is the fact that Google is only issuing the update for the LTE Pixel Watch 2 and not the Wi-Fi variant or the original Pixel Watch, for that matter.
Here's the only thing Google included in the changelog for the update:
The Nov 2023 software update includes bug fixes and improvements for Pixel Watch 2 LTE users.
Perhaps Google has to squash a few bugs before issuing the November security patch to all Pixel Watch versions and models. Still, it's a little curious, given that the company normally updates all or most of its Pixel smartphones in one go (with some exceptions here and there). The latest Pixel update includes all eligible smartphone and tablet models, including the Pixel 8 series.
Most likely, we can expect another update to arrive for the Pixel Watch devices soon, so we'll be on the lookout. For now, LTE Pixel Watch 2 owners should check for the update by navigating to Settings > System > System update.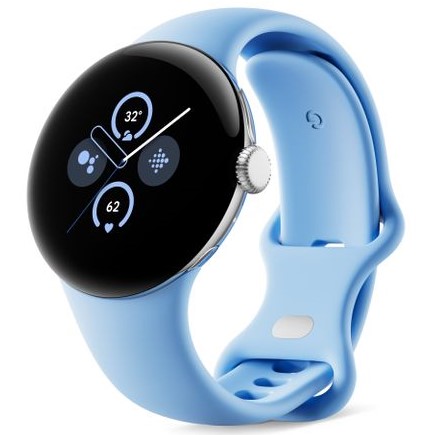 If you're in the market for a new smartwatch, you might want to consider the Pixel Watch 2. Not only does it look great, but it has best-in-class performance, enhanced health and fitness tracking sensors, and Fitbit integration to keep you on top of your goals.



منبع: https://www.androidcentral.com/wearables/google-pixel-watch-november-2023-update