Google launched the Pixel 8 series at a higher price point than the 7-series and that was a major factor in how people voted in last week's poll. Almost four in ten voters think that the Pixel 8 Pro is too expensive for what it offers, even with its new exclusive features.
But people have their doubts, especially surrounding the Tensor G3 chipset. Is it as good as Google says it is? Or will become unusable before the 7 year support period is over? We will do a full battery of tests soon and will have a better idea of what the future may hold.
But there is a hurdle that comes before you can reach the "buy" button – the Google Store sells Pixels in only a few countries. Google has been slowly improving on that front, the Pixel 6 series launched in 9 countries, then the Pixel 7 series was available in 17 countries and now the 2023 models are available in 20 countries. That still leaves many would-be buyers with no option but to import and hope for the best.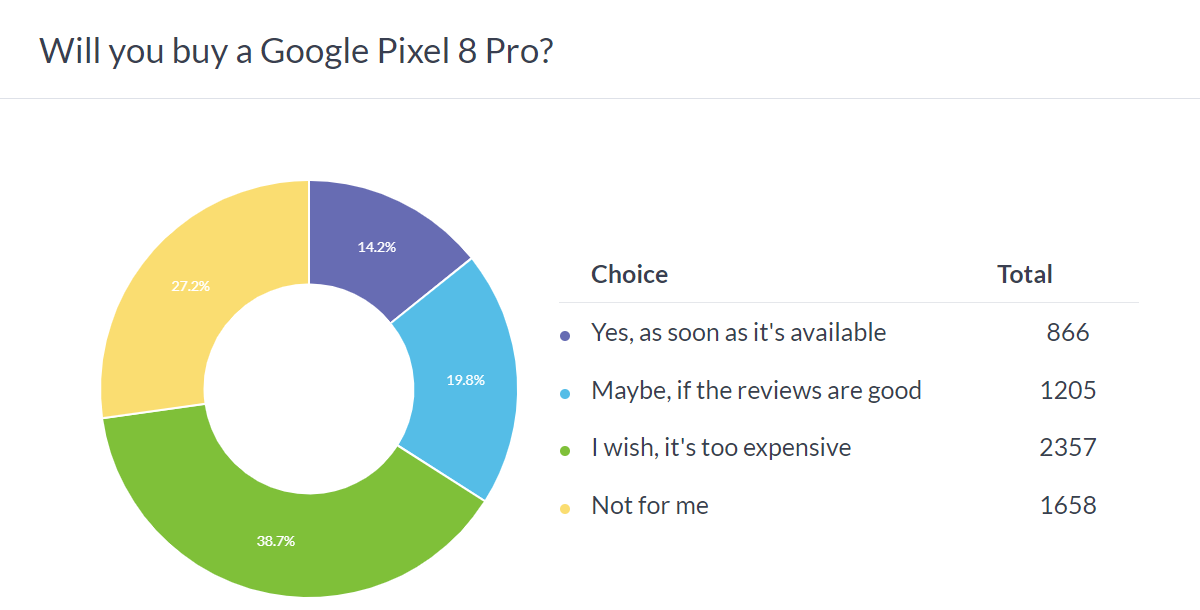 Of course, the prices of Pixel phones tend to fall pretty quickly, so that was another reason to hold off from buying on launch day (which was this Thursday). But there's yet another reason too.
Google finally got the Pixel phones on the right track – this year sales grew in US and Japan, for example, two well-off markets. And the promise of 7 years of support has put pressure on other makers to improve their own support. Now if only it could find a way to expand availability faster, that would be great.