Last week's poll leaves no secrets as to which of the new iPhone 15 models is the most popular – sure, it's expensive, the periscope camera is an unknown and the older models are still competitive, but the iPhone 15 Pro Max is the one to have from this generation.
This is only the first advantage of going above the USB 2.0 speeds that Lightning was capped at (on iPhones at least) and we're bound to see more. The lighter titanium build matters too as the iPhone 15 Pro is one of the smallest flagships out there (it's about the same size as the Galaxy S23 and Zenfone 10).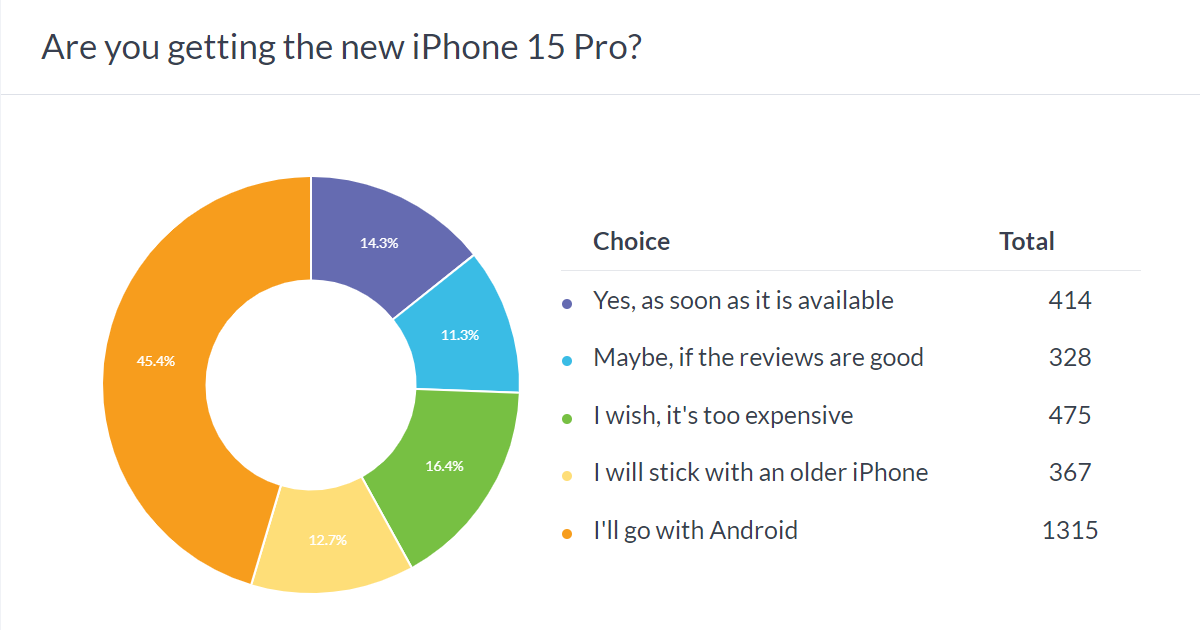 The iPhone 15 Pro has some of these advantages as well, but crucially it is stuck with the same tele camera as last year. And it has 128GB base storage, which has some limitations – e.g. ProRes video recording is capped at 1080p @ 30fps. However, the fast USB-C port means that you can plug in external storage and lift that restriction (and with how cheap external SSDs are these days, you can record for as long as you want).
And just as importantly, these are not things that you get with last year's models. This is why the Pro Max has the smallest share of "I'll stick with an older iPhone" answers. On the flip side, it has the highest share of "it's too expensive" answers, but at least this year the base capacity is 256GB.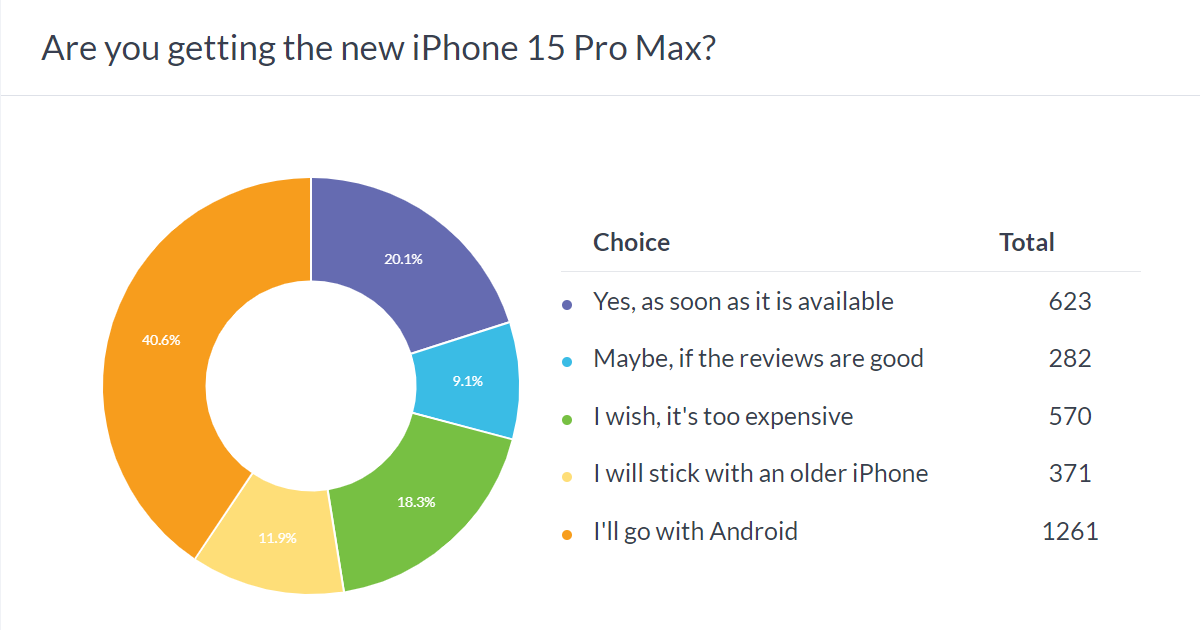 The current predictions are that the iPhone 15 Pro Max will be the most popular of the 15 series (more popular than even the 14 Pro Max was last year). The poll results support that and we're sure that Apple doesn't mind it that its most expensive phone is also its most popular. Demand for the smaller Pro may be suffering due to the lack of camera upgrades, however.